Saturday 14th October 2000.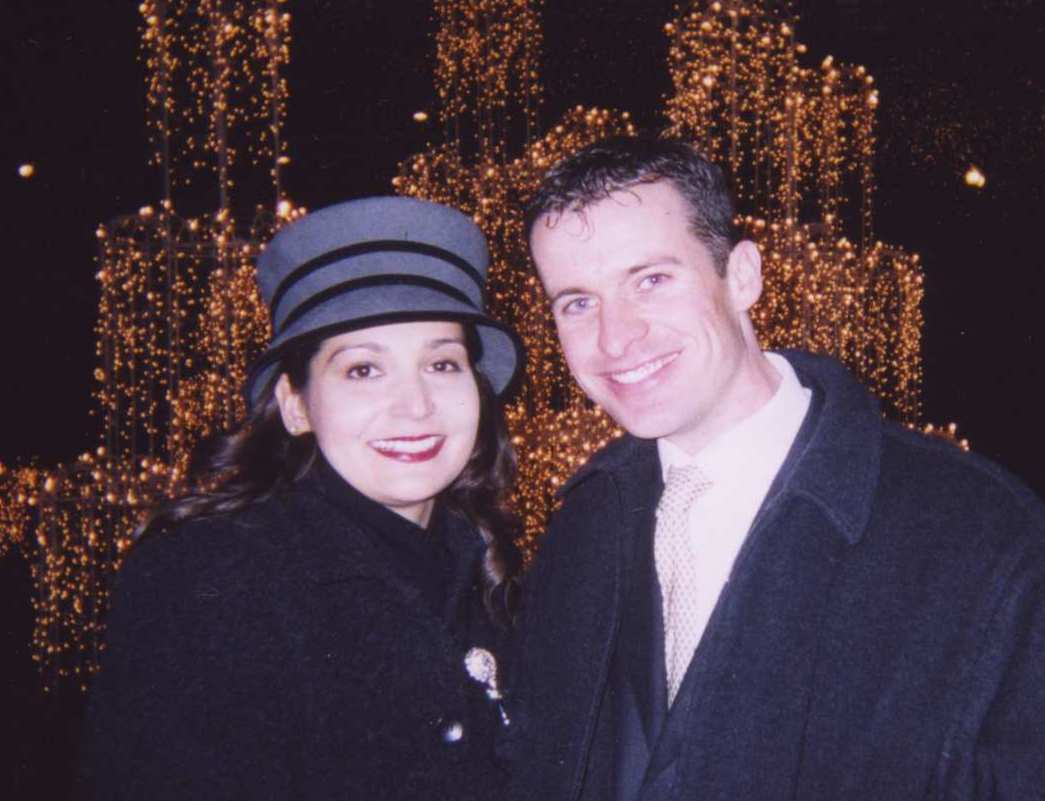 The location: London. Marisa is in town for a business trip when she is invited to a Halloween house party in Stockwell, South London; a suburb of the capital inhabited by its own, homegrown and full time ghouls, fiends and reprobates. Most guests needn't have worn costumes. The party was otherwise truly forgettable apart from Stuart and Marisa's first meeting and for this reason alone, they remember it with affection.
Always quick off the mark, Stuart made sure to stay in touch with Marisa upon her return to Chicago, offering to serve as her host the next time she may happen to visit. In May 2001 she returned on another business trip. While official business met with mixed success, she decisively closed the deal in winning Stuart's heart.
Since May 2001, the happy couple has managed to rack up phone bills that would make Ma Bell gasp - and notch up more air miles than NASA can shake a stick at (fractionally under a quarter of a million miles, for the record) with trips between and throughout the U.S. and Europe.
Indeed, their respective friends had long since assumed that they had taken up permanent residence on the other side of the Atlantic. Stuart now roots for the White Sox and is a connoisseur of Chicago hot dogs, while Marisa possesses an encyclopedic knowledge of London to match that of any black-cab driver. Don't assume that she is an authority on England beyond the capital however; she has been heard to complain; "you don't take me anywhere outside London". The truth is Stuart wouldn't know where to go anyway.
It was in March 2003 that Stuart finally plucked up the courage to ask Mr. Villalobos for Marisa's hand in marriage on the second level of South Lake Mall in Merriville, IN near Chicago. He later proposed to Marisa in the traditional way and they became engaged on 9th March 2003.
After waiting nine long months for a fiancé visa, Stuart and Marisa now live in the Pilsen neighborhood in Chicago. She is the Director of Marketing for Fórmula Latina, the first line of professional hair care products for U.S. Latinas, and he works in the insurance industry.
They plan to take their honeymoon in San Francisco and Napa Valley, California.